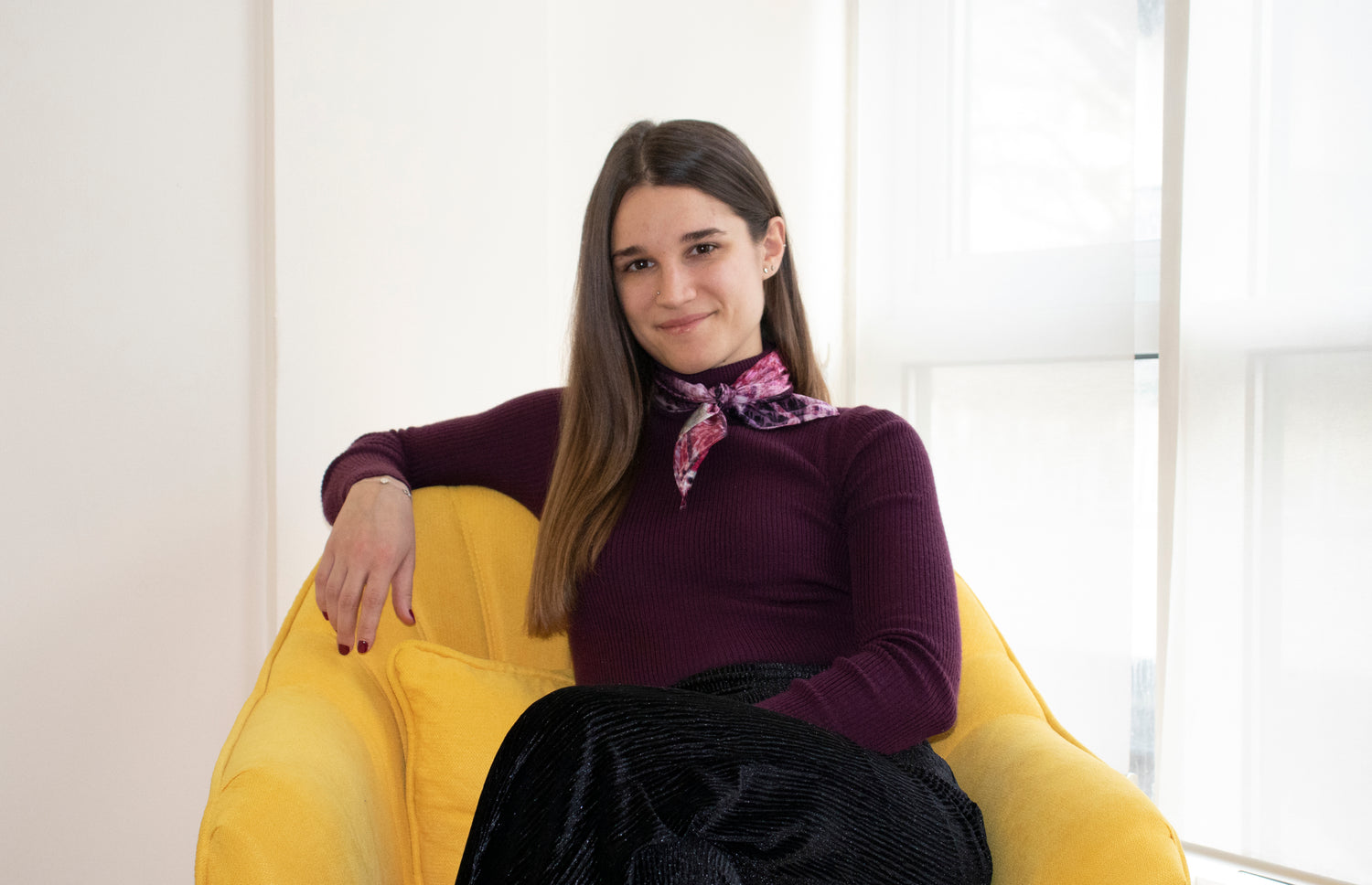 About the designer
Born and raised in Greece, Eleni Bantra is a designer whose designs capture her love for the delicate and sheer undiscovered patterns that exist around us. Eleni's academic background at University of Brighton and Royal College of Art in the United Kingdom, as well as her working experience have been the base of her designing process and influence.
About the designs
"[T]he limits, to which our thoughts are confin'd, are small in respect of the vast extent of Nature it self; some parts of it are too large to be comprehended, and some too little to be perceived." - Robert Hooke, in Micrographia ,1665.
The brand's inspiration derives from the beautiful and microscopic patterns that exist around us and cannot be seen with the naked eye. The dynamic shapes and colours of the designs result from the combination of these unseeable organic structures of nature and the geometric shapes of those man made instruments one needs to see them with. In this way it creatively and equally utilizes the factors "nature" and "man", while at the same time, organically combines art with science, going beyond what is obvious at first sight. 

The brand's goal is to produce aesthetically pleasing designs printed onto durable materials and create timeless and unique statement accessories that can be worn for years.
About the brand
The brand was born in the United Kingdom and is now based in Greece. It currently manufactures in both the UK and Italy.
About the science
As Albert Einstein said "The most beautiful thing we can experience is the mysterious. It is the source of all art and science."
We often forget the beauty that exists in nature. We are so distracted by technology and its new achievements that we choose - consciously or unconsciously - to ignore where it all came from. We live in a fascinating world, but do we really know what other beings exists around us?
The brand brings to life the authenticity, the uniqueness and the wonderful complexity of everything that surround us using one of the most innovative human creations - the microscope. 
About the sustainability
The brand consists of timeless, versatile and unique accessories to support the Slow Fashion Movement. All pieces are made-to-last, crafted from high quality textiles and materials that can last for generations. Additionally, pieces are either made-to-order or produced in small quantities, aiming to reduce impact on the planet as much as possible. All accessories are digitally printed using Azo dye free inks and without any harmful chemicals. Further to this, the brand operates a no waste policy where excess materials are re-used and products are not discontinued or discarded each season. Finally, all packaging is fully recyclable, biodegradable or made from recycled materials. Find more about our sustainable effort here.